Gymnastics, Tumbling, & Cheer classes in utah
High Altitude Tumbling
2813 S. Sierra Vista Way Provo, Utah 84606
Whether this is the first time you've enrolled one of your kids in gymnastics or you're shopping around for a new gym, you're in good hands! Every child is welcome to a free class to see if you like us (we're pretty sure you'll love us).
We started High Altitude Tumbling because we love kids. We know how important it is for them to exercise their bodies and enjoy doing it. If it's fun, then everybody wants in!
Our goals are simple:
Develop character
Build confidence
Inspire change
We can't wait to see you and your kids!
Our current status regarding COVID-19:
With the growing concern around the novel coronavirus (COVID-19), we know that one step of preparedness is understanding what steps organizations your children attend, like us, are taking.
Here is what our plans are for those who chose or are not able to come during this time.  We plan on keeping all children enrolled in their current classes.  For the month of March, we will keep track of absences so that when this is all over you can schedule make up classes for the days missed.  We will be adding extra days and times to do this for those who are interested.  If we are forced to close or we choose to close, we will still keep them in their classes, but will not invoice tuition until we are able to open for business again.  At that time, if you still choose to withdraw from classes, we will gladly do that for you but you will need to inform us.
Our top priority is to keep everyone healthy, while making efforts to continue to safely serve our community with the gymnastics and tumbling we are so passionate about, and the value we feel they provide to our families.
KEEPING OUR GYM CLEAN
While we have always had daily cleaning procedures in place, we have ramped up our protocols to include more frequent disinfecting, especially in common frequent contact areas. Please alert our staff if you find any areas you feel are in need of disinfecting.
We ask for your partnership in helping keep athletes and their families healthy and safe. We have placed additional hand sanitizer and tissues at different points around the gym. We ask that everyone – students, caregivers, siblings, staff – please wash your hands or use hand sanitizer when entering and before leaving High Altitude, and after each bathroom use. We will be sanitizing hands before and after class.  Let us know if your child has sensitive skin or has allergies.  Please use a tissue for any coughs, sneezes, etc., immediately dispose of the tissue in a bin, and sanitize your hands. These simple steps are the most effective way we can all contribute to stopping the spread of all germs.
Please help remind young people to wash their hands frequently and thoroughly and cover their mouth and nose, ideally with an arm vs. a hand, when coughing or sneezing. Our coaches and staff will also be making it a point of emphasis to remind students about these steps as well.
Please note, health officials are not recommending the use of face masks for the general public. However, if you would like to provide a mask for your child to wear, they are certainly allowed on the gym floor and during class.
HELPING MINIMIZE THE SPREAD OF ILLNESSES
The best steps you can take are the same ones that help prevent other respiratory illnesses like cold or flu. This includes all students, staff and families being vigilant in:
Staying at home and away from others when sick – Anyone that displays a fever with respiratory symptoms should stay home until free of fever for 24 hours. High Altitude will have makeup options available for any classes missed. We are also asking, and enforcing, all our staff to do the same. This may result in a possibility of more substitute coaches for classes, and we thank you for your understanding that this is a necessary step to ensure the health and safety of everyone.
Washing your hands often with soap and water for at least 20 seconds
Avoiding touching your eyes, nose, or mouth
Avoiding close contact with people who are sick
Cleaning and disinfecting objects and surfaces, especially "high-touch" ones like doorknobs, counters, light switches, or remotes
Covering mouth and nose with a tissue when coughing or sneezing, then throwing the tissue in the trash and washing your hands
Government agencies advise the risk to our community for COVID-19 is still low, and we are planning for business as usual at High Altitude. However, should any additional action be needed at High Altitude, we will alert you through all our communication touch-points: email, website, and social media.
We know that people are concerned about this situation. We share your concerns, but want you to know that we are focused on being proactive. Thank you to our students, families, and staff for doing their part to keep our school communities healthy.
Additional information and resources about COVID-19 can be found at the below link:
https://www.cdc.gov/coronavirus/2019-ncov/
Based on brand new information coming from President Trump and the Federal Government, specifically recommending that we avoid any group larger than 10 people, High Altitude will be postponing all classes and training effective Tuesday, March 17th thru Friday March 27th. Classes are in session tonight, March 16th.
We will mark your kids absent and makeups can be scheduled later, when this all clears up.
We will re-evaluate at that time and send out more information.
Thanks for you patience and support.
Colbie & Connie
new location
We are so excited to announce that we have moved locations! Our new address is; 2813 S. Sierra Vista Way Provo, Utah 84606
Newer/larger building
More parent seating
Higher ceilings
More parking
Bigger restrooms
Within 5 minutes of current location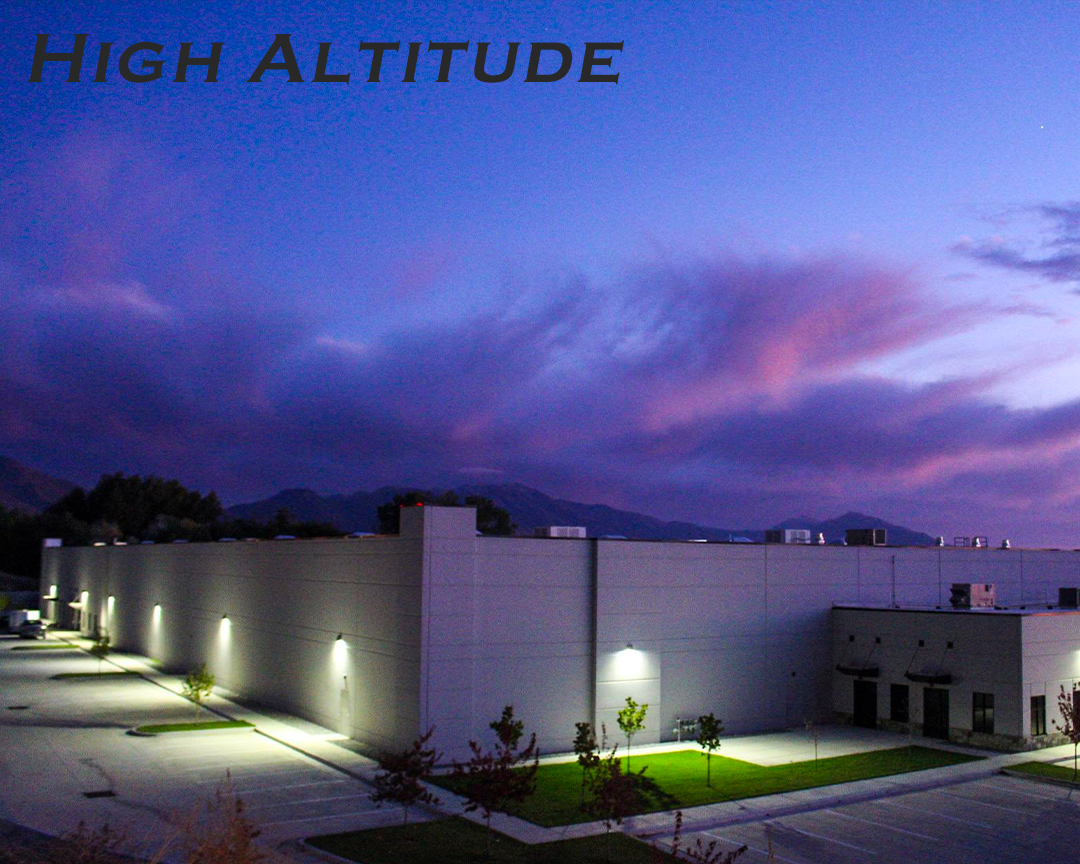 Since opening our doors in 2010, we've looked for feedback from our students and their parents. If you're checking us out, feel free to look at the reviews left on Google Maps and Facebook. If you've enrolled in one of our gymnastics classes, let us know how we did!
"I do competition cheer! Its soooo fun you have to condition a lot but it sure does help coach hannah, coach Sam, and coach Caleb are the best cheer coaches ever you wouldn't regret trying out next season!"
"My kids love it here. My kids are in the tiny tumblers so last year they seemed to switch instructors a lot but this year it's better and their teacher Kiki is amazing!"
Hours of Operation
Monday-Thursday: 4:00-8:30
Friday: 4:00-6:30